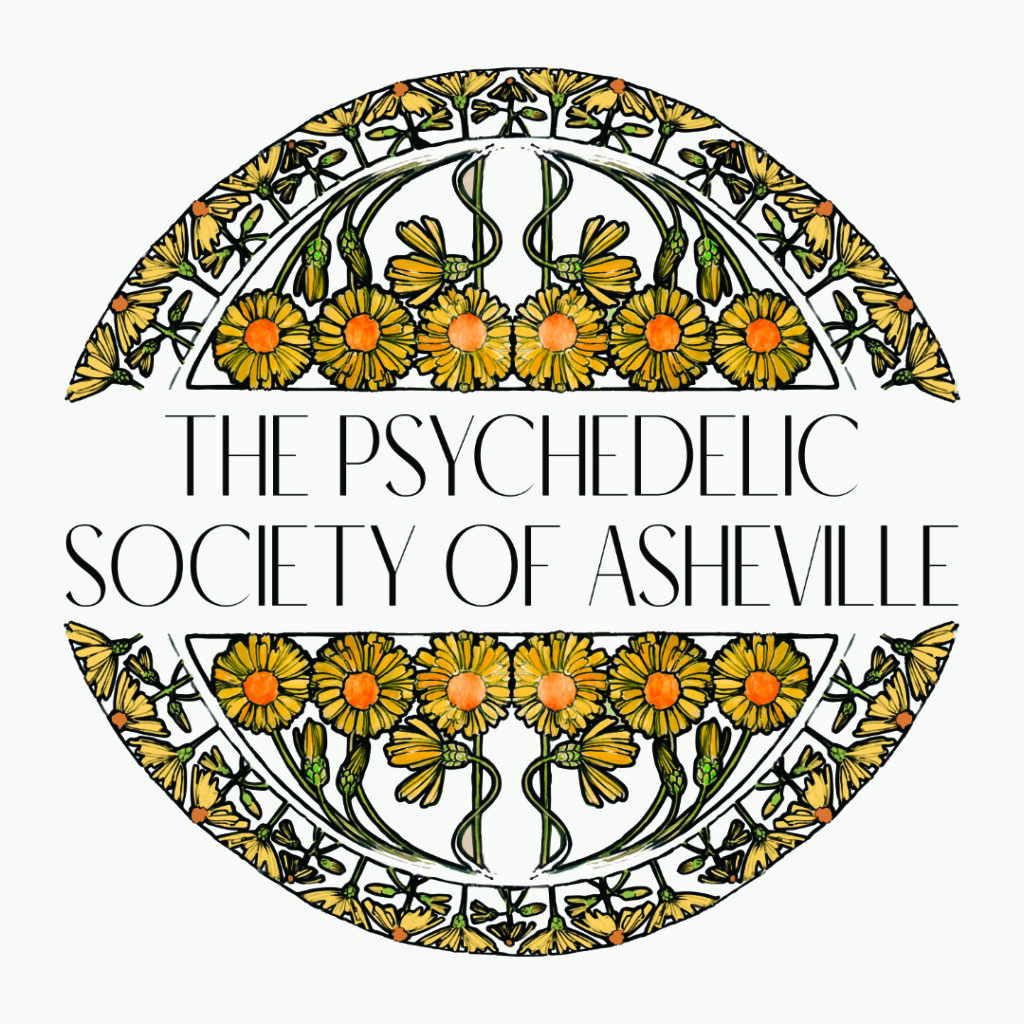 Recently I founded, along with fellow co-founders Ehren Cruz, Sarah Levine, and Dan Casciato, the Psychedelic Society of Asheville. The Society is growing rapidly and has well over 400 members consisting of psychedelic educators, facilitators, mental health professionals, psychonauts, and other advocates for change in greater the Western North Carolina area.
Mission: To educate, advocate, and create community around the healing and transformational power of psychedelics.
Vision: To provide support, resources, and a safe container for those seeking guidance in healing, spiritual growth and personal development through psychedelics. We serve to foster the development of an informed culture that respects indigenous lineage, scientific research, harm reduction principles, ethics, and personal responsibility in the intentional use & facilitation of psychedelic medicine.
We have an active online community on our Meetup group and Discord Server. We host monthly gatherings, educational events, and integration circles. Follow the links below to learn more and join us.